Start Your Salesforce Career
Salesforce is the world's #1 CRM platform.  Over 150,000 companies worldwide use this CRM platform to manage sales teams, marketing processes, and to streamline business systems.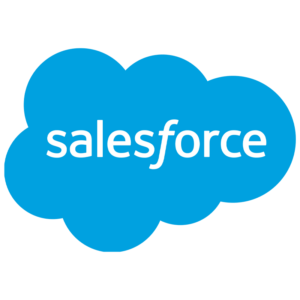 Once you get your Salesforce Administrator Certification, coupled with your experience, you can garner around $70-$80,000 annual salary.  There's a huge demand for Salesforce Administrators with a Business Analyst, Developer, or Architect specialty.  And it won't take you 2 years to get this done… more like 4-6 months.  Read everything… watch videos… take tests… and keep doing it.
Note:  Even though I didn't have certifications on board, I just jumped in the pool headfirst and started interviewing.  I've had 15 interviews over the past 2 months… really teaches you how to properly interview.  If you screw up an interview, don't worry about it.  Just learn from it, jump back on the horse and do it again.
Certifications
Certifications are pretty much the foundation for any new person wanting to get in to Salesforce.  You should focus your energies on these two certifications first:
Salesforce Associate (easiest one to get)
Salesforce Administrator (a much harder cert, and really the underlying foundation for the entire Salesforce eco-system)
Phase I – Education Foundation

First Step
Trailhead

Get this going first thing as well… set up your free account on Salesforce Trailhead account: (free training program put out by SF).  
You'll spend tons of time on this free gamified training site from Salesforce.  They even give you the ability to create free Salesforce Orgs so you can practice.
You will want to get your 1) "Salesforce Associate" certification (easiest), then next you'll need to get your 2) Salesforce Administrator certification.  They have over 30 certs, but those two are the foundations you need.  Then depending on which direction you go… developer, architect, marketing, or admin will dictate which order you'll get subsequent certifications.

Udemy

Set up a free account with Udemy.  You'll need to purchase multiple courses.  They are usually around $15 each.  The first course you'll need to take is Mike Wheeler's | The Complete Salesforce Certified Administrator Course.

LinkedIn

LinkedIn is the world's largest hub of Salesforce recruiters, hiring managers, industry professionals, and where you get noticed. 
Look at my profile.  I get 5 recruitments just about every week.

Other Sources

Then, in addition, set up free accounts with the following sites.  They have some paid education, but there's tons of free information.  Read, watch, and download, and absorb everything on these sites:
Phase II – Certifications

Associate Certification
Administrator Certification

This one is a lot harder than the Associate Cert.  This will take several weeks of studying, watching videos, etc.